ACH (automated clearing house) transfers are how most online bank transactions in the US are facilitated. They're also sometimes called a direct deposit, direct pay or electronic check.
With Melio you can pay how you want - including credit card (2.9%) and debit card (2.9%) - and your vendor will get an ACH bank transfer directly to their account.
ACH bank transfer is free, takes up to 3 business days, and is trackable. There's also an option for fast ACH (1% fee for eligible payment). Learn more about our delivery times.
Here's how to pay your vendor with ACH bank transfer:
1. Sign in to your Melio account.
2. Click Pay in the left sidebar.
3. Add a bill or select one from your inbox.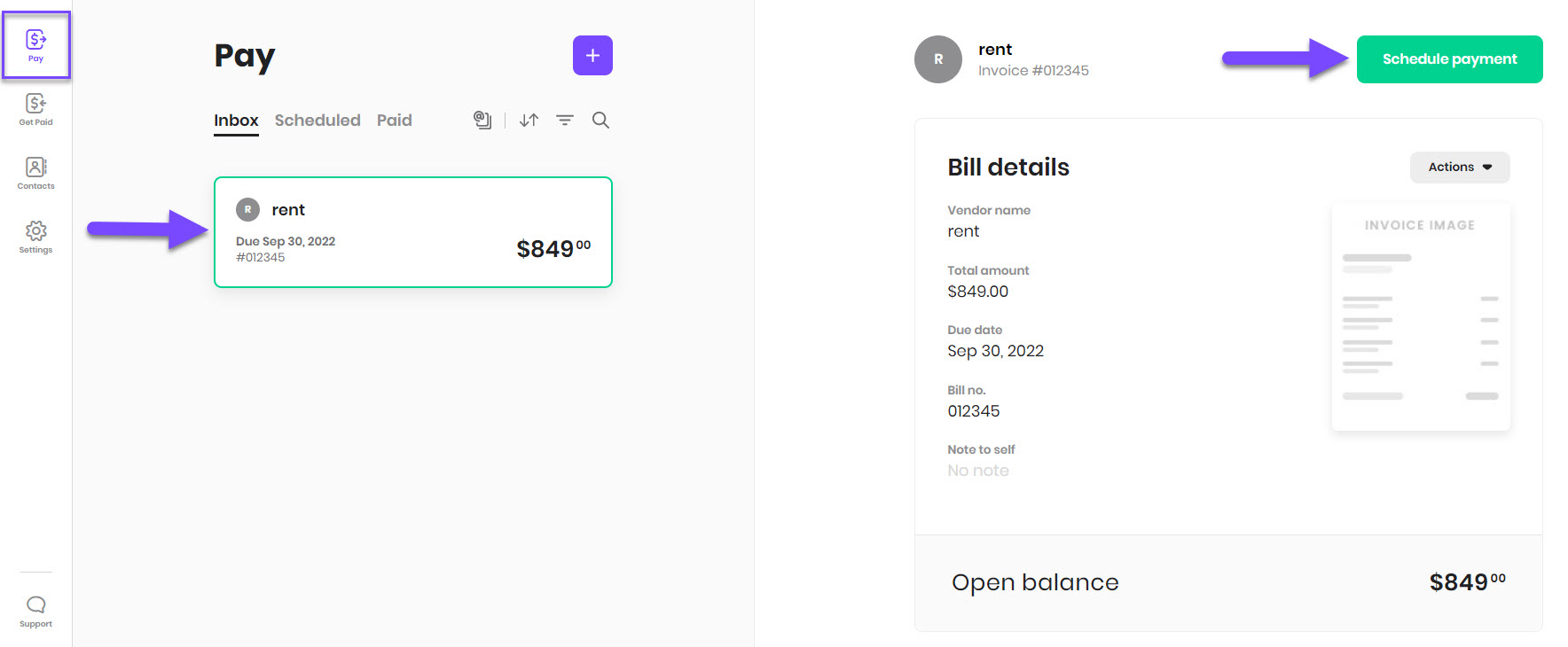 4. Select how you want to pay. Click Continue.
5. When asked to select a delivery method, click Bank transfer (ACH).
6. Fill in the vendor's routing number and bank account number. Click Save bank details. The vendor's details will be saved in Contacts for future payments.
7. Select a date for your payment to be deducted. Click Continue.
8. (Optional) Leave a memo for your vendor. The default is the invoice number. Click Continue.
9. Carefully review the details in the Review & confirm page. Click Confirm and schedule payment to complete the process.
10. If this is your first time making a payment with Melio, enter your business's legal details. This needs to be done only once. Click Complete and save.
That's it! You'll get an email summarizing the details of this payment. We'll notify your vendor that their payment is on the way.