Melio lets you pay by credit card (for a 2.9% fee) even when your vendor doesn't accept credit cards. Here's how:
Sign in to your Melio account and go to

Pay

.

You can now either:
a. Select a bill and click Schedule payment above the bill details on the right side of your screen.
b. Add a new bill by hovering over the + at the top right and then clicking + New payment (or + Add your first bill payment when you're adding a bill for the first time). See more ways to add a bill to Melio.
3. Click Credit card when asked to select your payment method.
4. Fill in your card information and click Link my card.
5. Fill in the details of the cardholder. Click Complete and save.
NOTE: Cardholder details
Make sure that the details you're entering are the same as on your card.

Input your zip code (5 digits, no hyphens).
6. Choose how your vendor receives the payment.
Note: International payments
International payments are only available when paying via bank transfer or Mastercard credit card (2.9% fee). Make sure you select a Mastercard credit card as the payment method.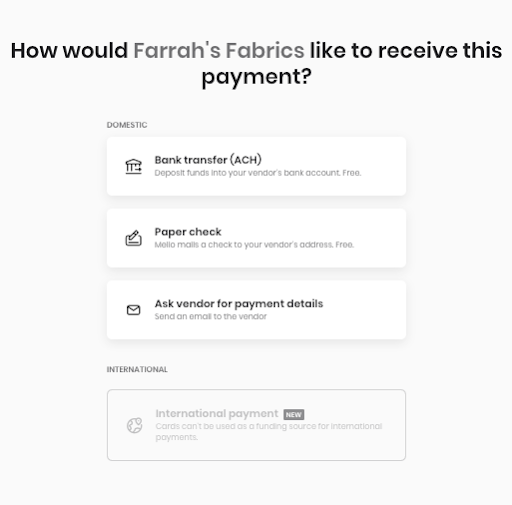 7. Select when you want the payment deducted. Click Continue.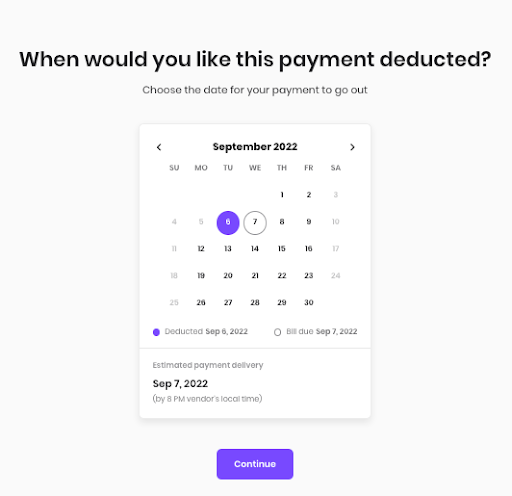 8. You can leave a memo for your vendor. Click Continue.
9. Click Confirm and schedule payment to continue.
10. That's it! Your payment has been scheduled using a credit card. The credit card is now on your account and you can easily use it for future payments. Can't add your card?