You may have created a client by mistake, have duplicates or clients who aren't relevant to your day-to-day activities. You can archive them using the 'hide' functionality. A hidden client won't be visible to any firm members on the client or team dashboards.
NOTE: What activities can I do with a hidden client?
Scheduled payments and emails carry on as usual. Firm members keep their roles and permissions but need to unhide the client to see their Pay dashboard and do anything else.
How to hide a client from your dashboard
Make sure you're logged into your Melio account. In your dashboard, click

Clients

on the left to show your

Firm's Clients

.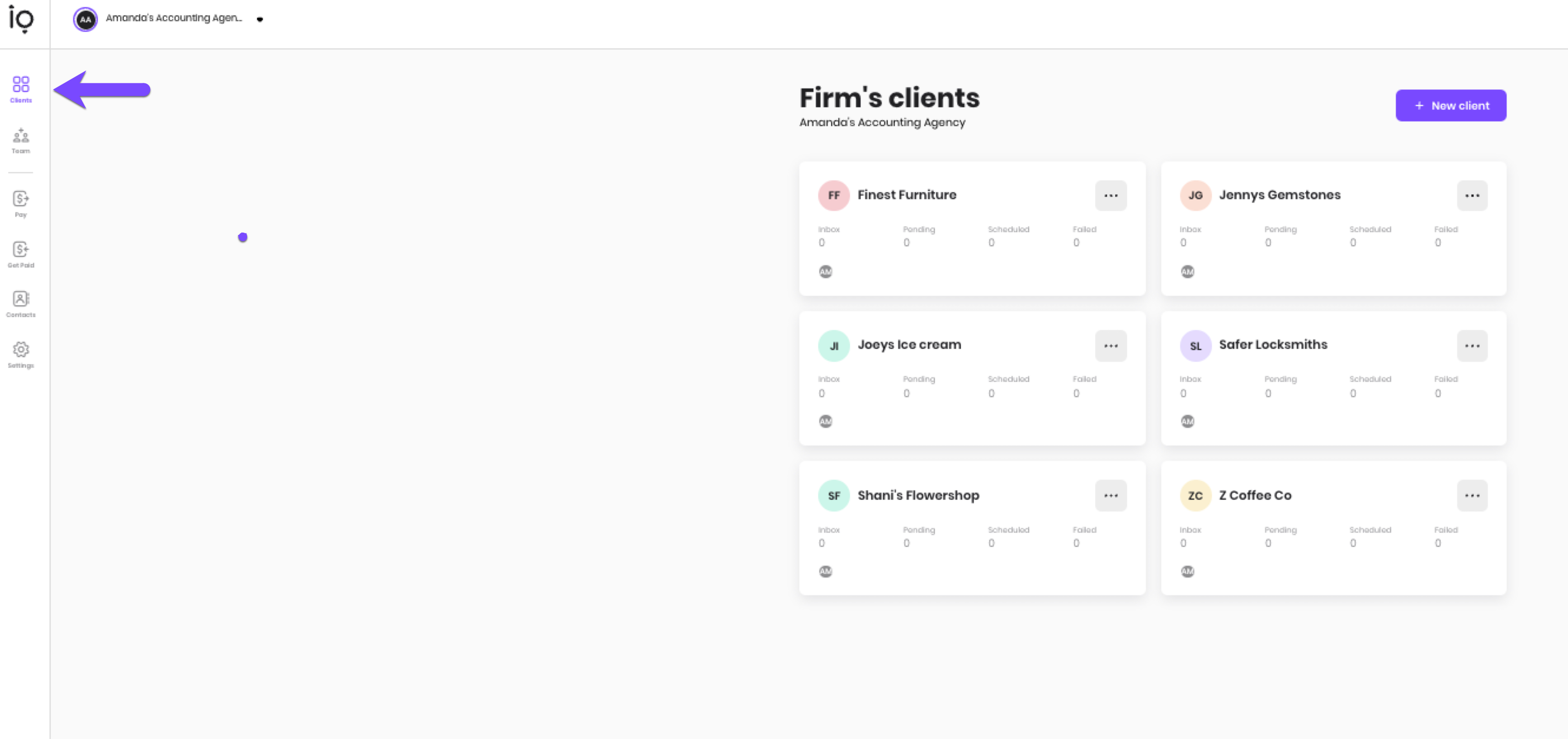 2. Find the client you want to hide and click the 3 dots next to their name followed by Hide client.
3. Click Hide in the pop-up box to confirm.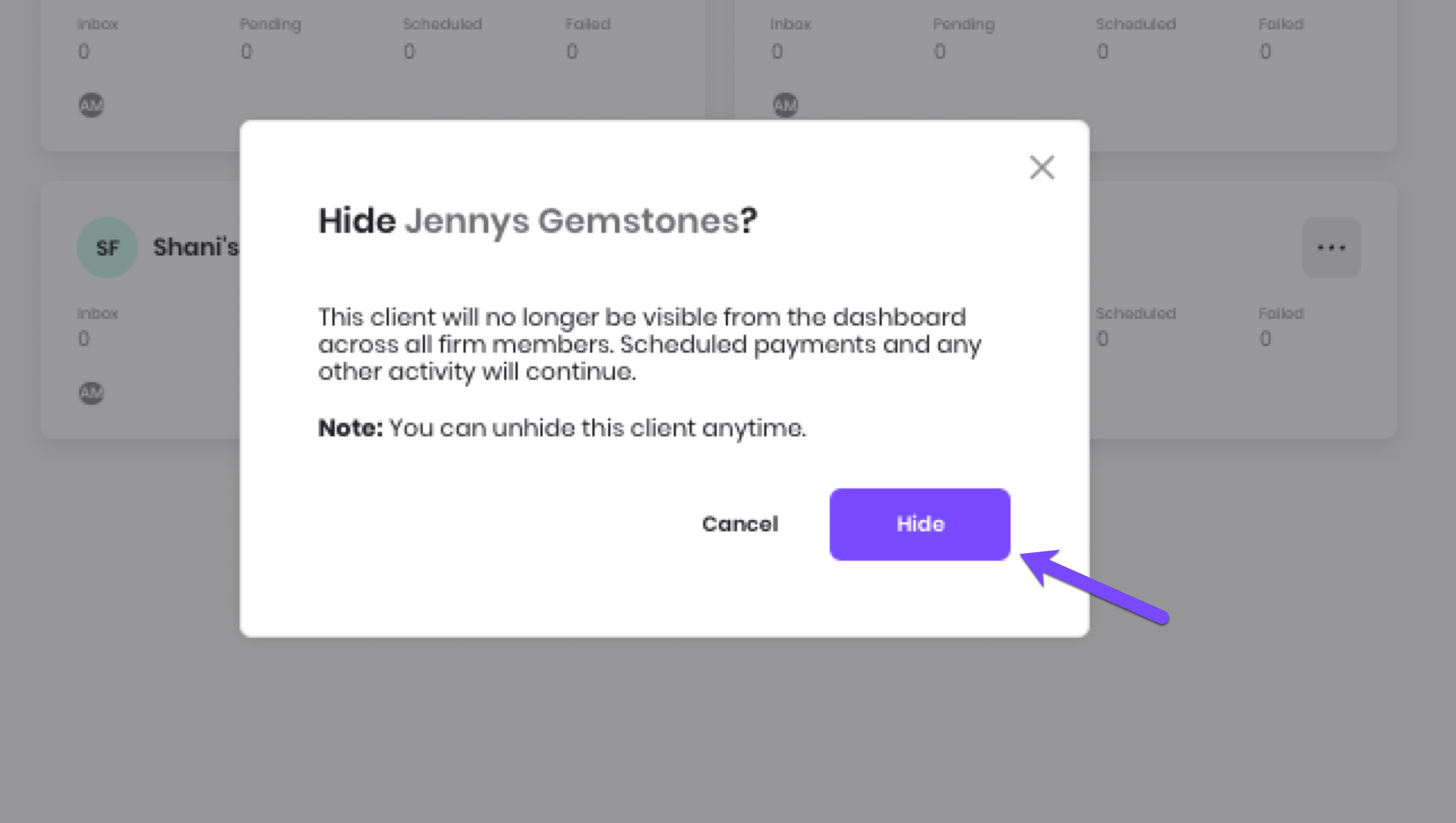 4. You've successfully hidden this client. You won't see them in your clients dropdown list either.
5. On the clients dashboard, click Hidden clients to see the clients you've hidden.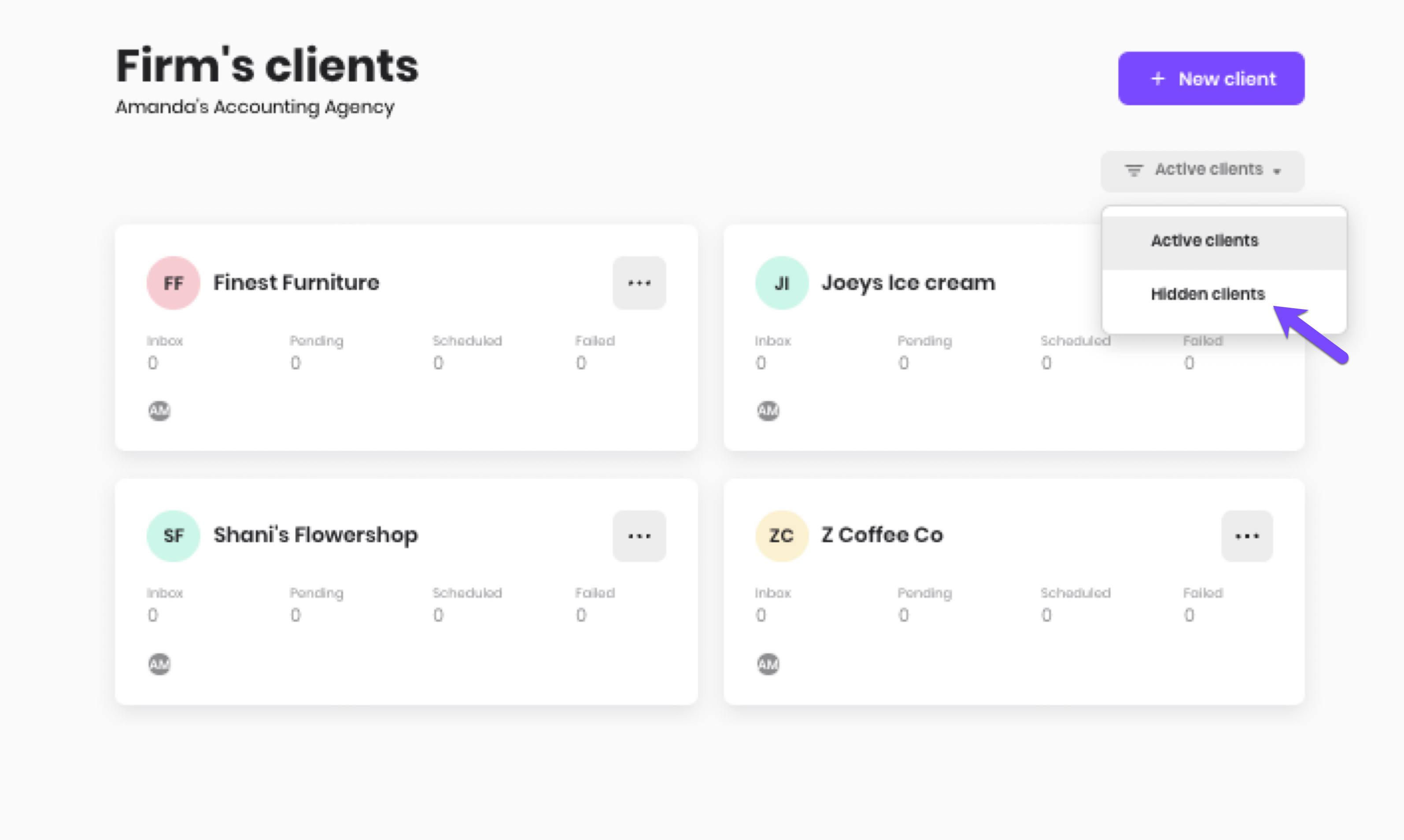 How to unhide a client from your dashboard
1. On your client dashboard, press the dropdown arrow under active clients and select Hidden clients.
2. In Hidden clients, you can move clients back to the active clients dashboard.
3. To do it, click the three dots next to the client's name followed by Unhide client.
4. Click Unhide in the pop-up box to confirm.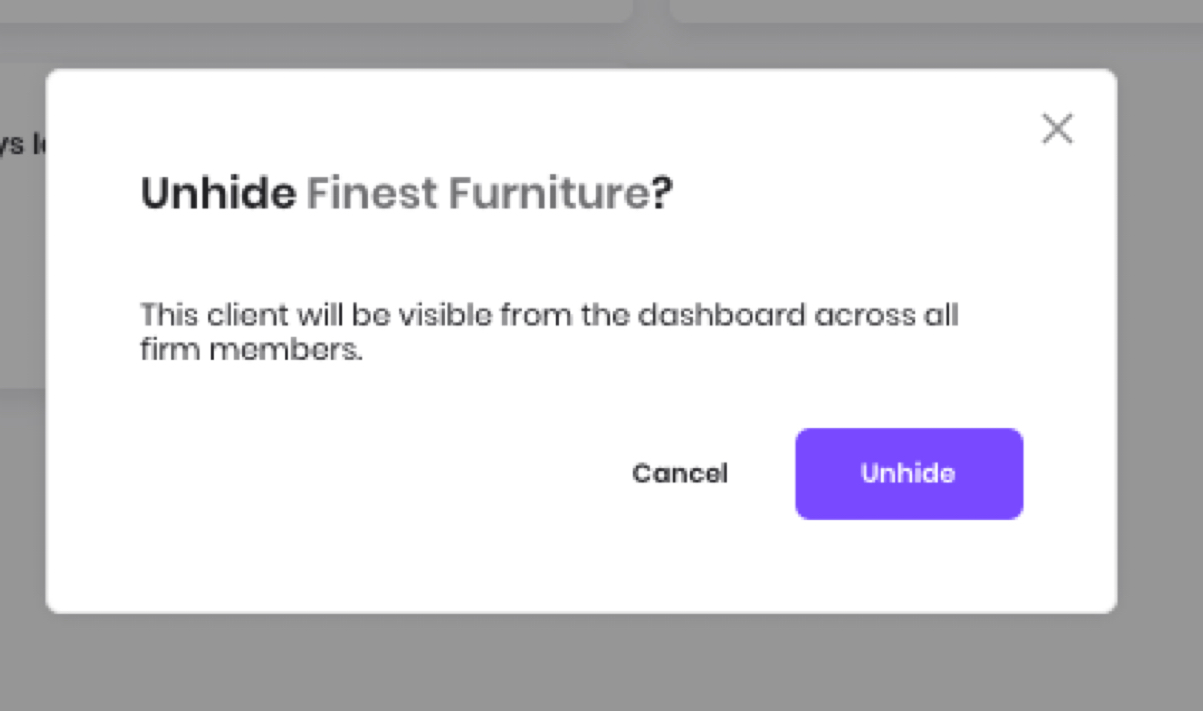 NOTE: Which team members can hide/unhide a client?
Any firm member who is assigned to that client. Learn more about the different user roles in Melio.