Make sure that your check payment gets to the right place when vendors' addresses change.
At the very end of making a check payment, you may realize that the vendor's address you have is wrong. This article explains how to update the mail address of a check while continuing scheduling the payment.
Here's how:
In the

Review and confirm

page, double check the delivery address.
2. Next to Paper check delivered to, click Edit.
3. Click the three dots next to Paper check.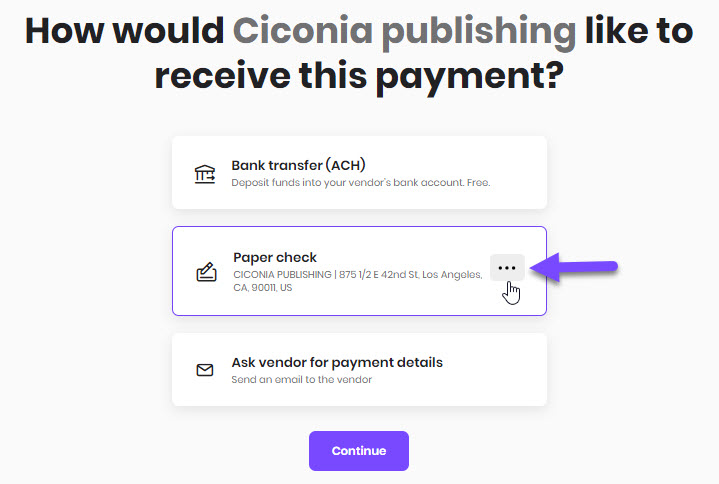 4. Click Edit.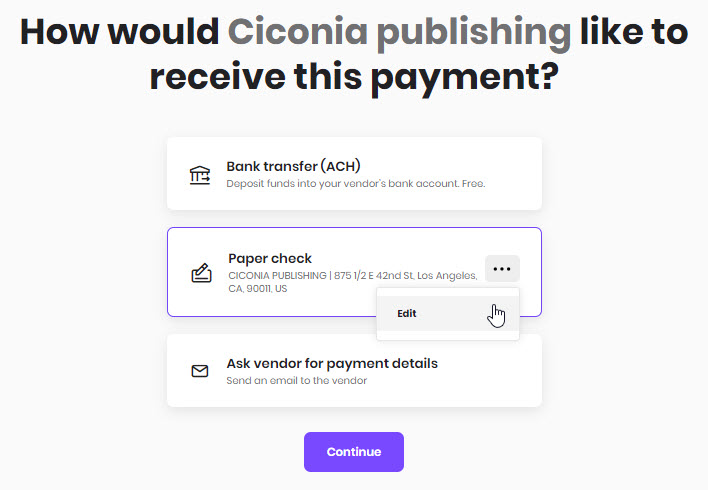 5. Confirm the name on the check.
6. Update the address.
7. Click Submit and add delivery method.
8. Select a deduction date. Click Continue.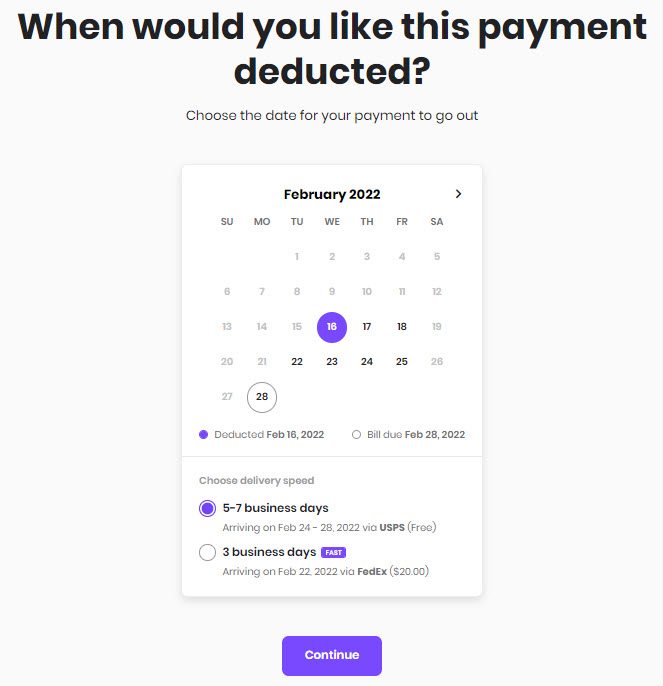 9. You can leave a memo or Continue.
10. Make sure the details are correct under Review and confirm.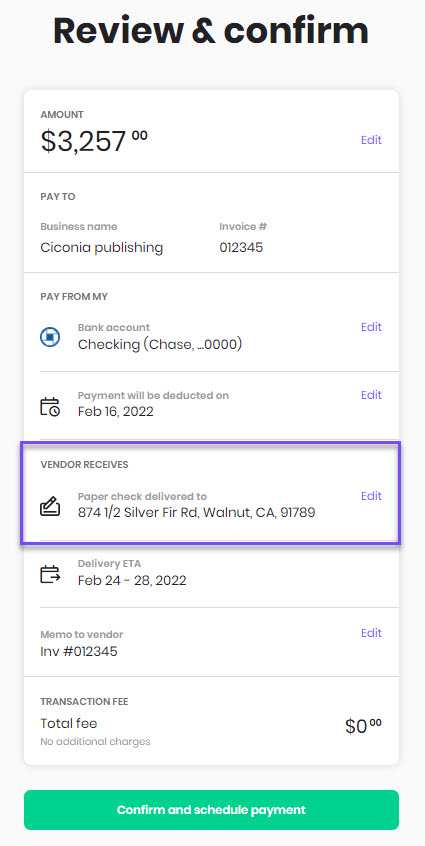 11. Click Confirm and schedule payment.
12. Your payment is on its way.