Perform batch payments with just a few clicks.
If you have multiple bills waiting to be paid, you can schedule a payment for all unpaid and partially paid bills in one go.
There are two ways to select the bills for the batch payment:
Selecting bills from your Melio inbox
Go to your Melio inbox.

Hover over one of the bills you'd like to pay.
3. You can now select multiple bills.
4. Once selected, you can schedule a payment for all bills together in the Schedule a batch payment section on the right.
Selecting bills from the contact dashboard
Go to the contact dashboard.
2. Select the vendor you want to pay.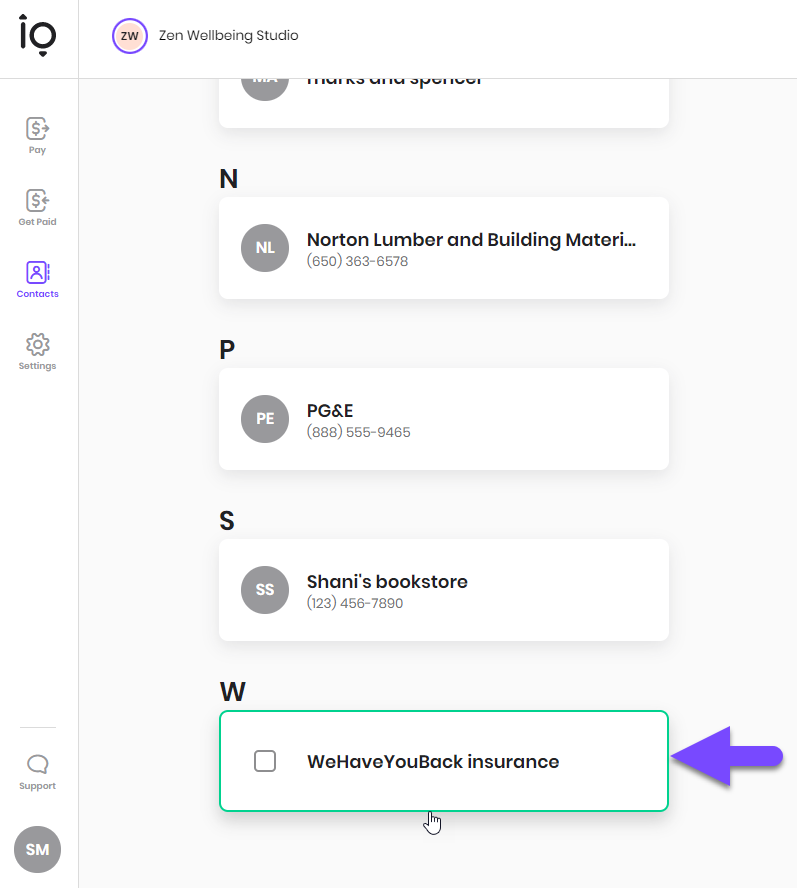 3. The total amount to be paid and number of bills are displayed under Open balance in the Payments overview on the right side of the page.
4. Click Pay unpaid bills.
5. From the Schedule bill payment screen, you can see all of a vendor's open bills.
Scheduling the batch payment
You can pay all your bills at once on a specific date, or pay each bill on its due date.
NOTE: You can sort the table by vendor name, deduction date, delivery date and amount by clicking on the column title.
1. You can select a payment method, deduction date and delivery method for every bill separately.
A green dot to the left of a bill indicates that the payment is ready to be scheduled. A gray dot means that some details are missing.
Ask a vendor to fill out their payment details if you don't know their delivery method.
Delete a payment that is not ready by hovering over it and clicking "X" .
NOTE: You can't schedule the payment until all of the information is completed for all vendors. To learn more about batch payment errors read this article.
2. You can add a memo to every vendor.
3. Once all of your payments are ready to go, you'll see the total amount to be paid and a summary of all the fees on the top right of your screen.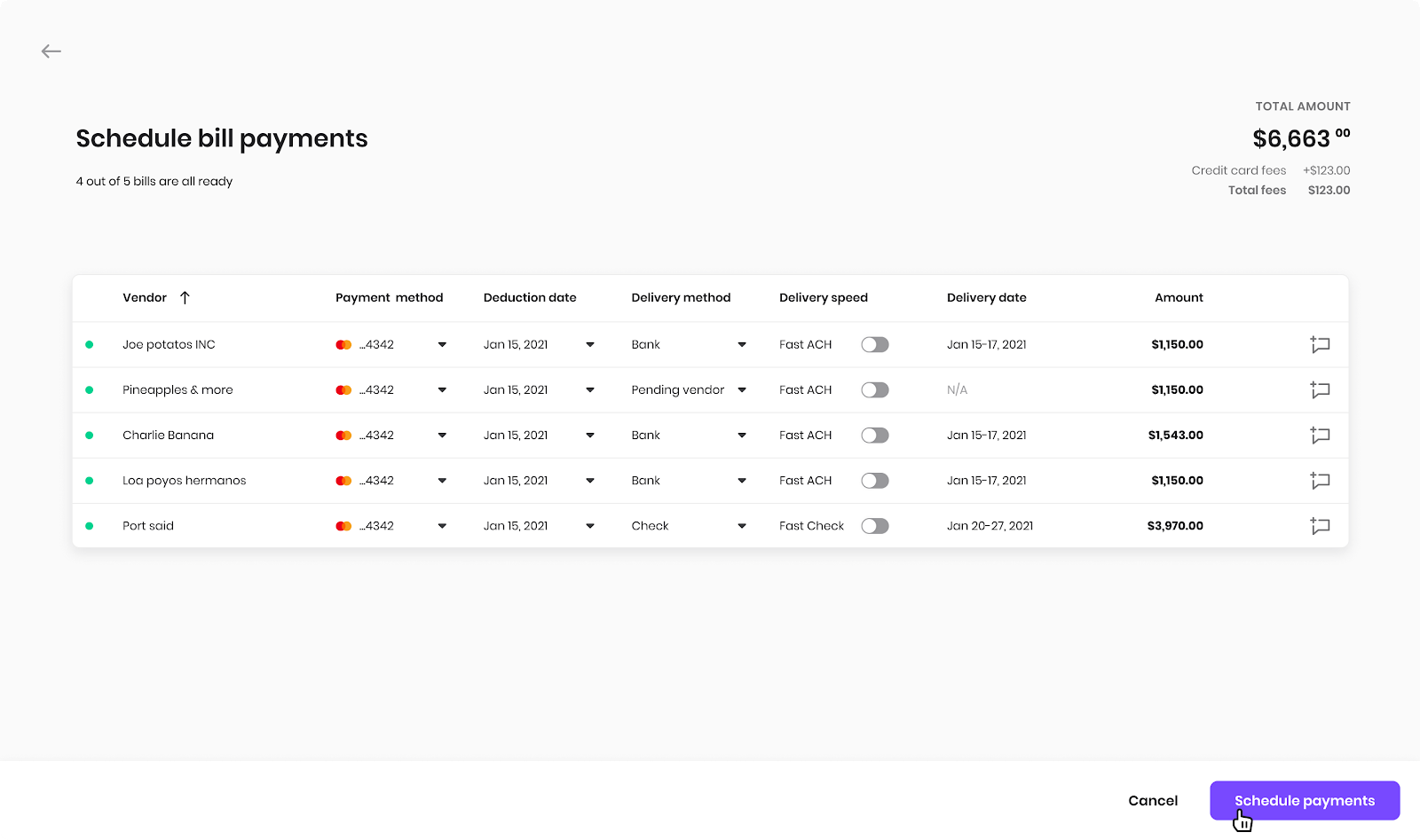 4. Click Schedule payments to continue.
5. Click Notify vendors if you want to let your vendors know their payment is on its way.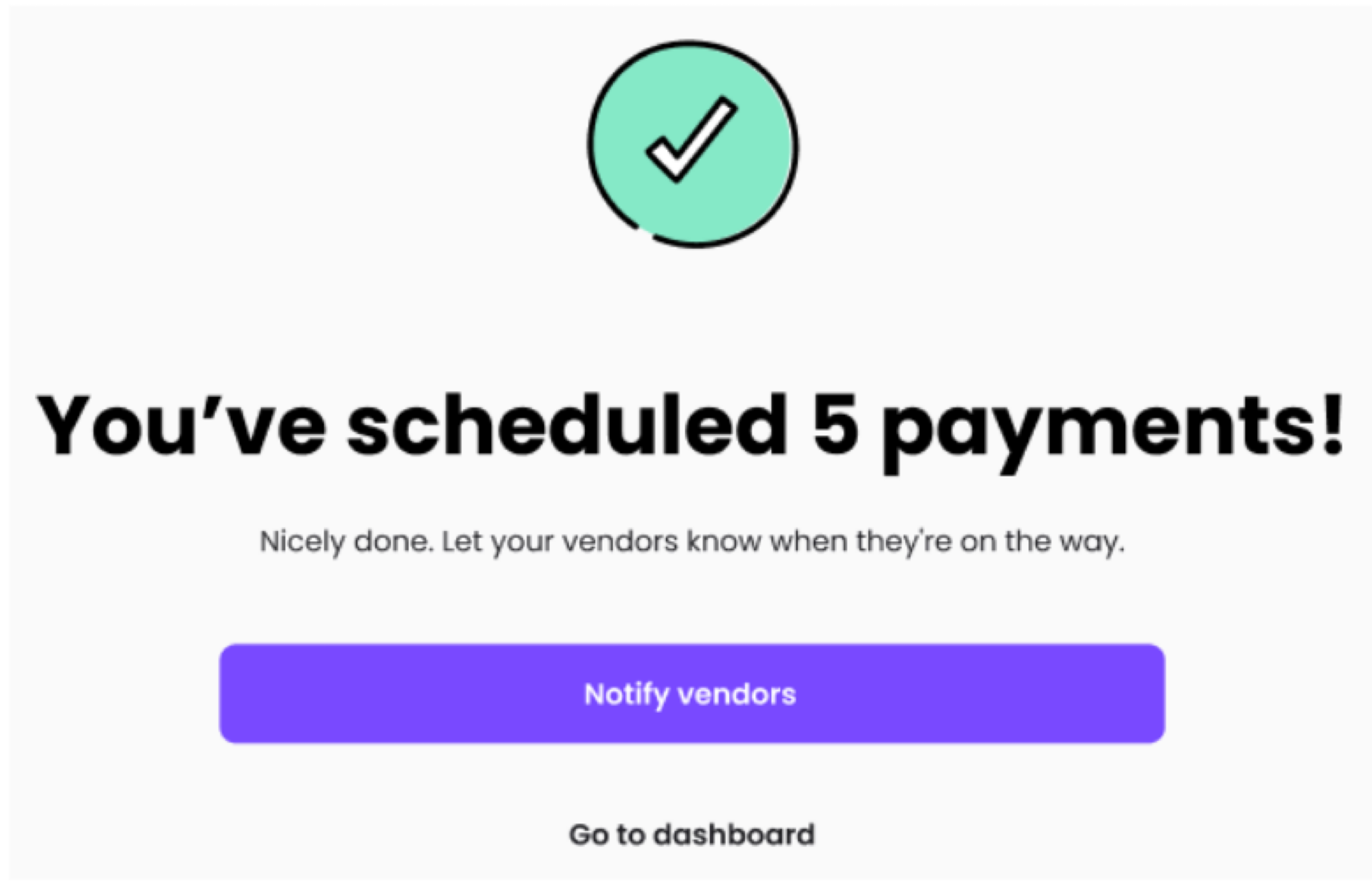 6. Fill in the email address for the vendors you'd like to notify in the list. Click Save and notify.
NOTE: The email address is saved in the vendor's contact details for future payments.
7. Click Go to dashboard to finish.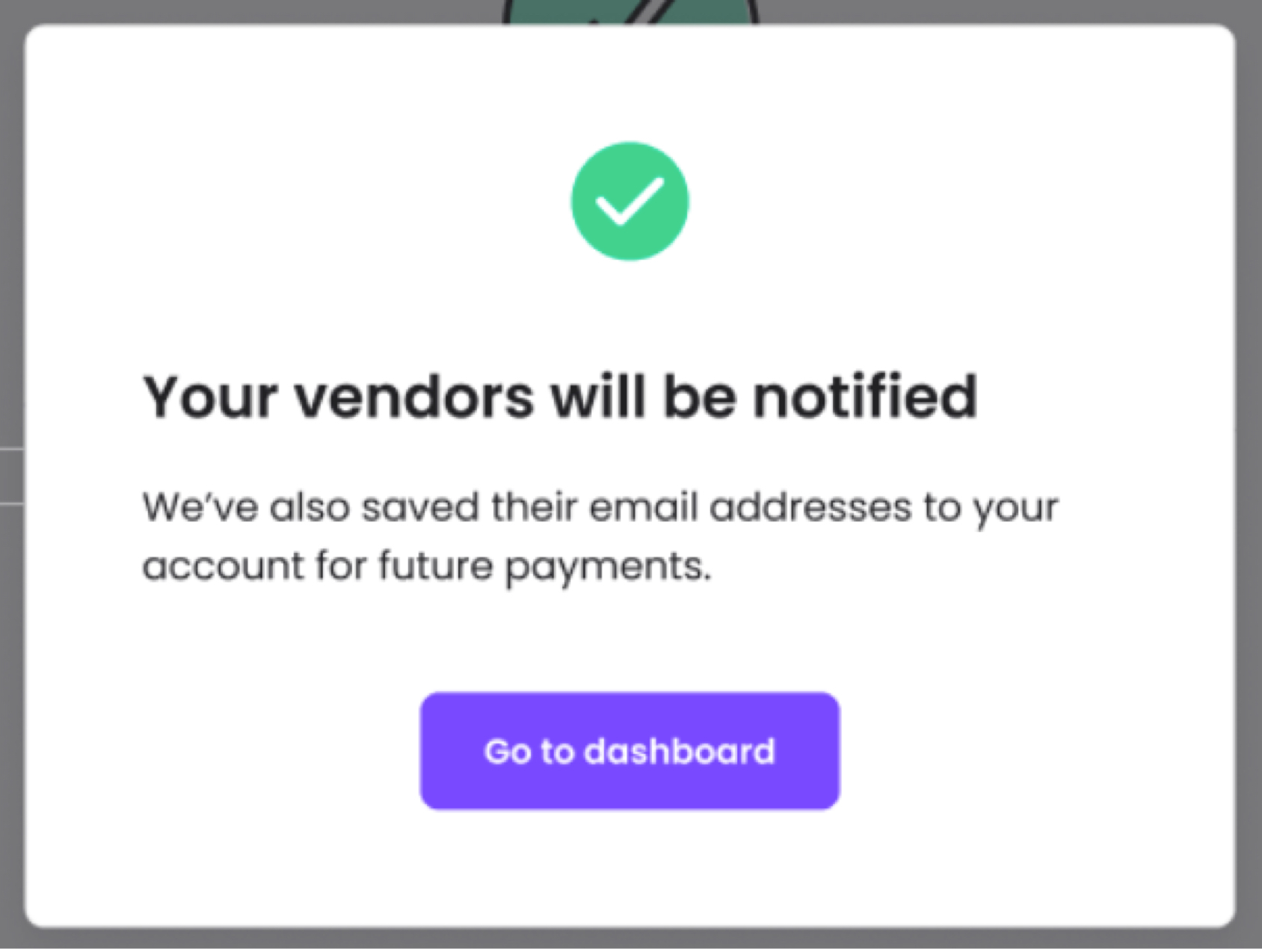 Your batch payment is on its way. You'll receive an email listing all the scheduled payments with relevant details.