Make sure never to miss a bill by setting recurring payments to vendors you pay regularly.
With Melio you can set up automatic payments to pay vendors regularly, so they always get paid on time and you have fewer tasks on your to-do list at the end of the month.
NOTE: If the due date of the payment falls on a weekend/federal holiday, the payment will arrive on the next business day. To see a full list of federal holidays, check out this article.
Here's how to make recurring payments with Melio:
Go to your Pay dashboard.

Click New Payment.
3. Choose how you'd like to add the bill.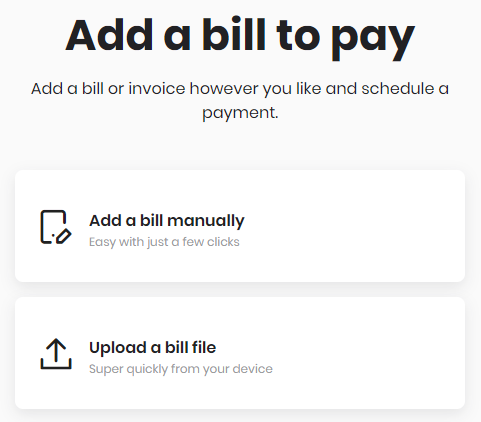 4. Fill in the details of the bill. Now you're ready to make this a recurring payment.
5. Under payment frequency, choose monthly or weekly. This shows how often the amount will be paid to your vendor. Remember to select the date you'd like the payment to arrive.
Tip: Write a memo in the "Note to self" section, so you get a weekly/monthly reminder of what the payment is for.
6. Click Save and schedule a payment when you're ready.
7. Choose the payment method.
8. Choose how your vendor will receive the payments.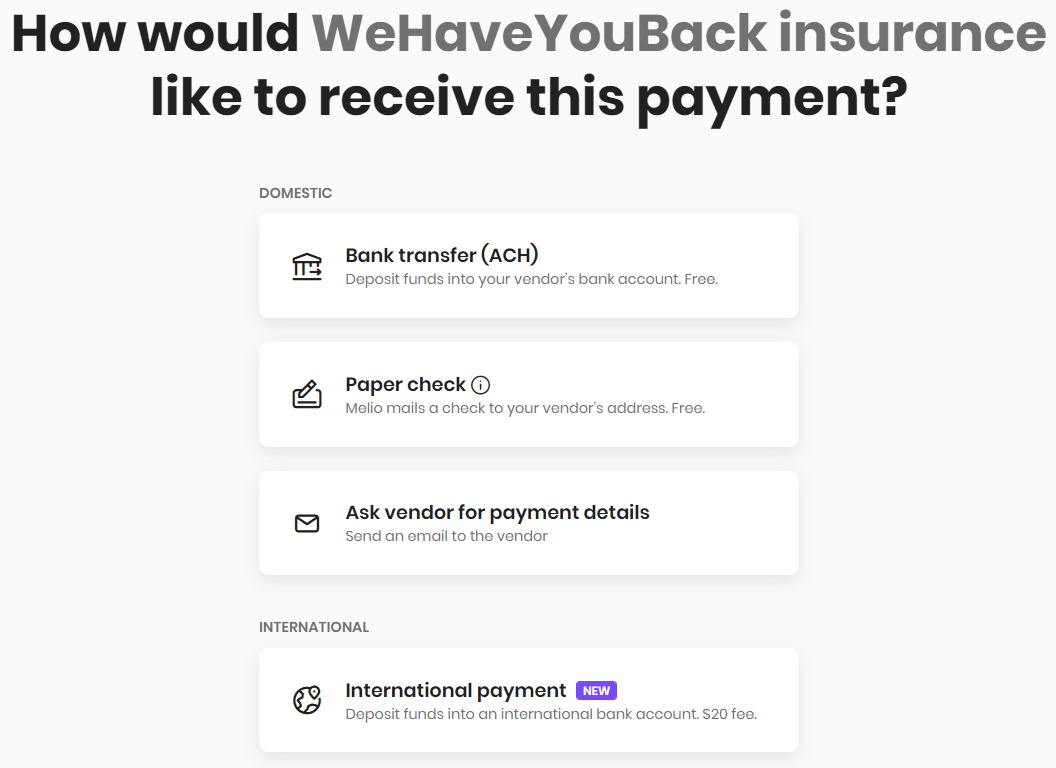 9. Leave a memo for your vendor detailing what the payment is for.
NOTE: This will be attached to every payment of this type and for this vendor.
10. Review the payment details are correct, then click Confirm and schedule payment.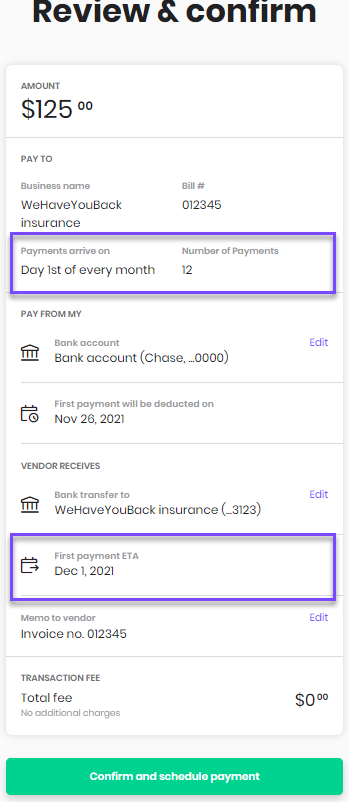 That's it, your recurring payment is set up and you'll receive the details in an email.
NOTE: Melio will sync the recurring payments that you scheduled to your QuickBooks one at a time according to the time frame you set (every month/week). So you'll always know which payment is next.