A contact can't have both domestic and international delivery methods. To pay a vendor who requested payment to their international office, you'll need to have two separate vendor contacts - one for domestic payments and one for international payments.
Follow these steps to create a new contact when making a payment:
Sign in to your Melio account.
Go to Pay in the left sidebar.
Click on the + at the top right and then + New payment.
Or + Add your first bill payment when you're adding a bill for the first time.
4. Add a bill manually, upload a file or connect with your QuickBooks account.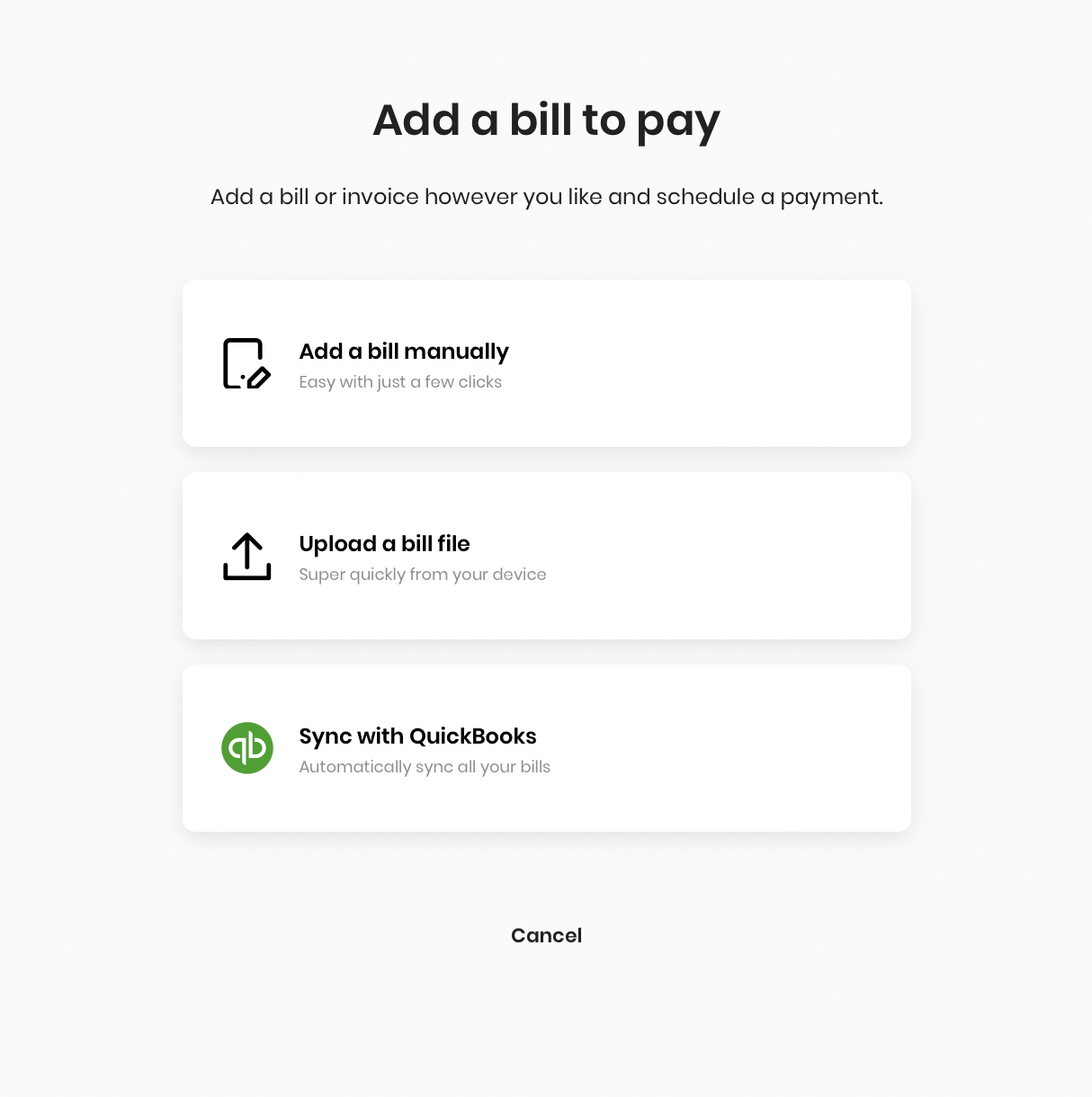 5. Fill in the bill details and click Save and schedule a payment.
TIP: Include whether the contact is domestic or international in Vendor name and Note to self.
We recommend you include the international location in the bill details so you can clearly differentiate the vendor.
Example: Tulips4ever-The Netherlands.
6. Choose Bank transfer or Credit card as your payment method.
Note: Payment methods
You can only make an international payment using ACH or with a Mastercard credit card (for a 2.9% fee).
7. Select International payment as the vendor's delivery method.
8. Select the vendor's bank location from the dropdown list.
NOTE
:

Unavailable countries

.

There are some countries that international payments can't be made to yet. When you select an unavailable country, you'll get a message that you can't continue with the payment.
9. Add the international payment details. You'll need your vendor's SWIFT or IBAN number. When finished, click Continue.
10. The system will automatically fill in your vendor's bank details. Click Continue.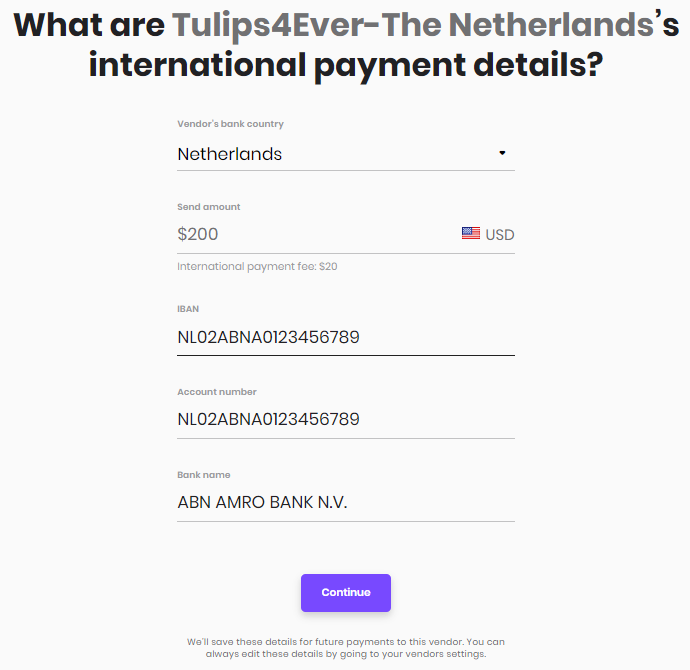 11. Fill in your vendor's business details and click Continue.
12. Fill in the purpose of the payment. Select the reason from the dropdown list and add a description (this is done only once for each international vendor). Click Continue.
13. Select when you want this payment to be deducted. Click Continue.
14. You can leave your vendor a memo. The default is the invoice number. Click Continue.
15. Review and confirm the details of the payment. Click Confirm and schedule a payment to continue.
That's it! Your first international payment to this vendor is on it's way.
Now you can pay your vendor via domestic or international payments. Just make sure to select the right vendor when you do.