Getting paid with a singe-use card is as easy as getting paid with a regular credit card.
When you sign up to accept single-use cards, it becomes your default method of receiving payment. This means every time a Melio user pays you, you get it with a single-use card.
The single-use card looks like any other credit card and contains:
A 16-digit card number.

Expiration date set for 30 days from the payment day.

CVC number.
These details are needed to process the card. Processing a single-use card is simpler than you might think. In fact you already know how to do it - the same way credit cards are processed at your business today.
Just enter the card number into your point of sale terminal. No adjustments or changes are needed.
In two simple steps the payment will be on its way to your bank account:
Click Copy card number.

Enter the number in your terminal. Make sure to put in the exact amount of this card, or the payment will fail.
That's it.
The payment with a single-use card is sent to your email address. When you get the email, click Get card details. You, then, will be taken to Melio's page. Here's what the page with the full card details looks like: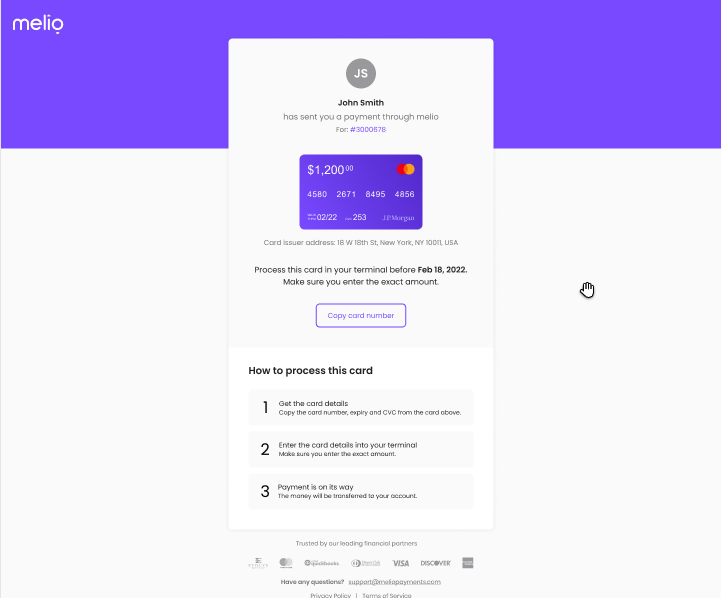 NOTE: If your card point of sale terminal asks for your zip code, enter the following: 10011.
For your convenience, the full address of the card issuer appears right below the single-use card in the card details page (see screenshot above).