Send money to vendors located outside the US.
Overview
Melio users can pay vendors for any business-related purpose in Europe, Asia-pacific, Latin America and more. Every week other locations are added to the list of available countries.
What is an international payment?
An international payment is when you send money to vendors located outside of the US. With Melio, you can now pay global vendors directly from your dashboard, using ACH or bank transfer as the payment method and deliver the payment in the form of a wire transfer.
When you want to make an international payment to a vendor with both a domestic and international address, you'll need to create two different contacts. Setting a new contact is simple and easy.
How to make an international payment:
1. Start by making a payment like you always do. Need a reminder? Follow this guide.
2. Fill in the bill details.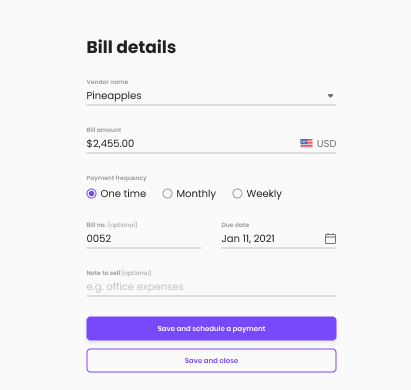 3. Choose your payment method.
NOTE: You can make an international payment only when paying with your bank account. When you choose a credit card or debit card as a payment method, the option of international payment will be disabled.
4. Select International payment as your delivery method.
NOTE: Make sure you have all of the international vendors' details when making a payment. You won't be able to request their details via Melio, as you'd do with domestic vendors.
5. Select where the vendor's bank is located from the dropdown list.
NOTE
:

Unavailable countries

.

Some of the countries on the list aren't yet available for international payments. When you select a country that's not available, you'll get a message that you can't continue with the payment.
6. Add the international payment details. You require your vendor's SWIFT or IBAN number, bank name and account number.
NOTE: The payment amount is derived from the bill. To change it, go back to the bill and edit the amount there.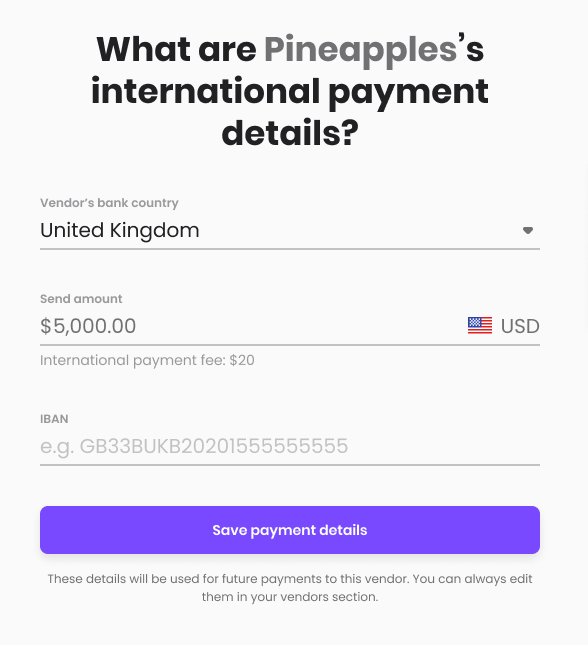 7. Add your vendor's business details.
8. For your first international payment, if your tax ID is a SSN (Social Security number), you'll need to add your date of birth.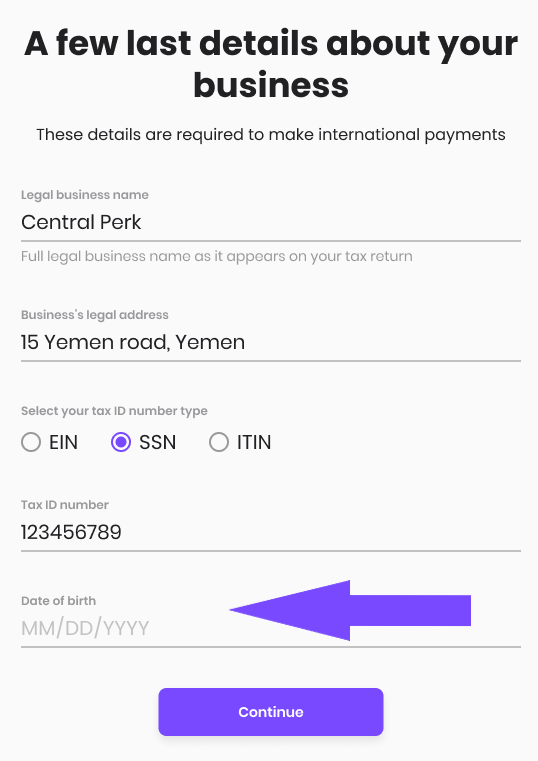 9. Select the purpose of payment. You can add a description to be more specific.
10. Schedule the payment.
11. You can leave your vendor a memo. It's a good idea to enter the invoice number here, to make it easier for your vendor to register the payment.
12. Review and confirm that your details are correct.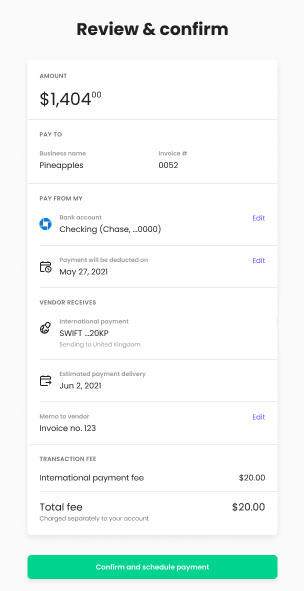 Note: You won't be able to change the payment amount at this stage. To change it, go back and edit the bill.
Congratulations, your international payment is on its way.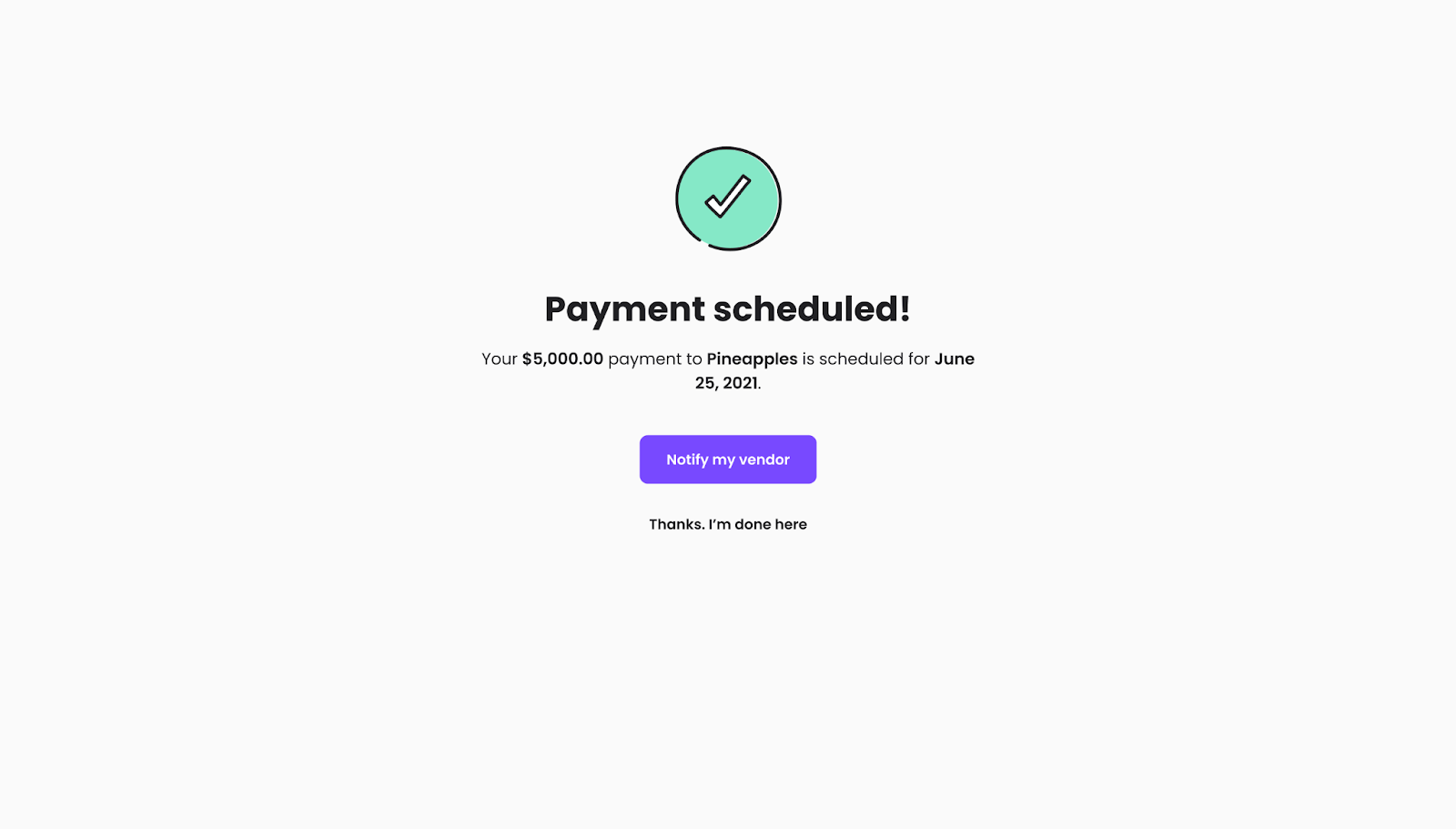 That's it! You can start paying your vendors abroad.