You can easily reset your password by email verification if you forget it.

To do it:
1. Go to meliopayments.com and click Log In at the top right of your screen.
2. Select Forgot Password.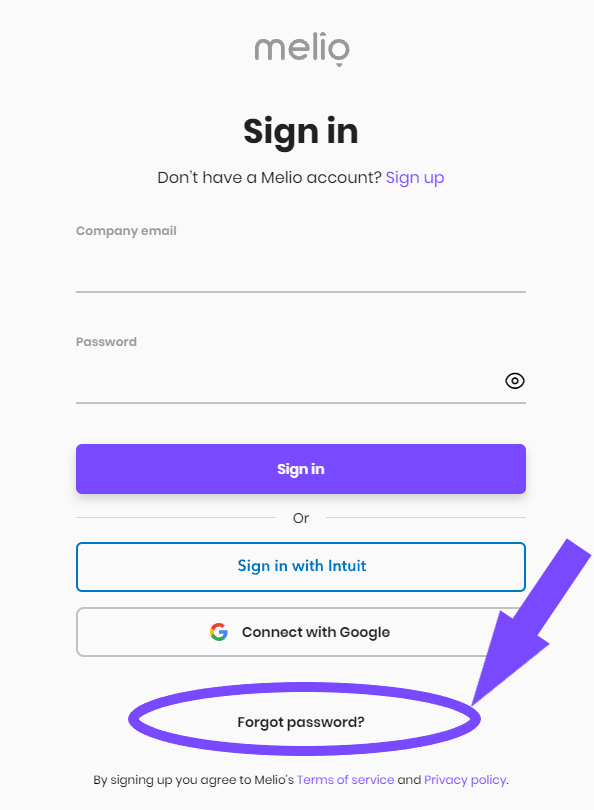 3. Enter your email address and click Send Reset Link.
4. You'll get a password reset email from the Melio Team. Click Reset My Password.
Note: If you can't find the email in your inbox, check your Spam folder.
5. Enter your new password and click Set Your New Password.
Note: a secure password should contain at least 8 characters and include a mix of upper and lower case letters, numbers, and symbols.