Verifying your business with your first payment
Legal business details on first payment
When completing your first payment, after setting your payment details and preferences, you'll need to enter your business's legal information.
This includes: your legal business name, business's legal address, Tax ID type and number.
Unlike your business details entered during set-up that are used for bill-payments (and will appear on checks and ACH transfers), your legal business information is only used to verify your business.
Sole proprietorships can list a their home address as their business address and use a PO box to appear on checks sent on their behalf to vendors.
Once again, it's only required to enter once, and is only used internally to verify your business for legal purposes.
If you need to edit your legal info or company details, go to Settings -> Company Settings - and click the "Edit" button in the top right side of the screen. This will allow you to edit your company information.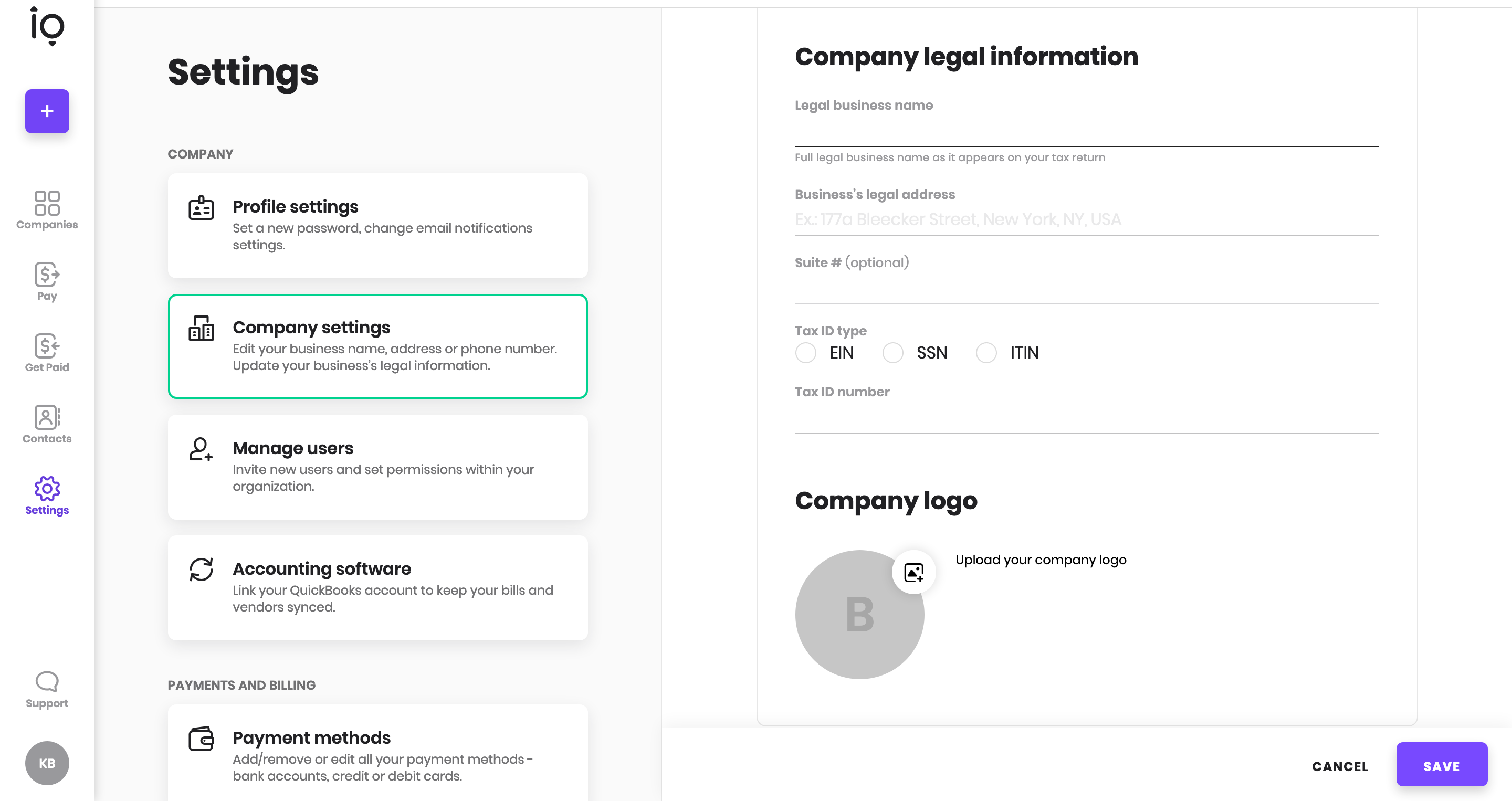 As always, if you have any questions, we're available on our chat, email at support@meliopayments.com, or by phone at (646) 665-4684.