Adding a non-team-member collaborator to a client's account
What's a collaborator?
A collaborator is any user of the client's account. They don't have to be a member of your team. For example, if your client wants to have another person on their end with access to their account, this can be done by adding them as a collaborator.
Do you need to add a collaborator from outside of your firm? Follow these simple steps.
From the client's account, click on the "Settings" tab:
Now click on "Manage collaborators":
On the right side you'll be able to see the team members and collaborators associated with the client's account.
To add a collaborator, click the "+Add" button in the top right corner.
A pop-up form will appear. Fill out the new collaborator's details, choose the role you want the collaborator to have, and click "send invite".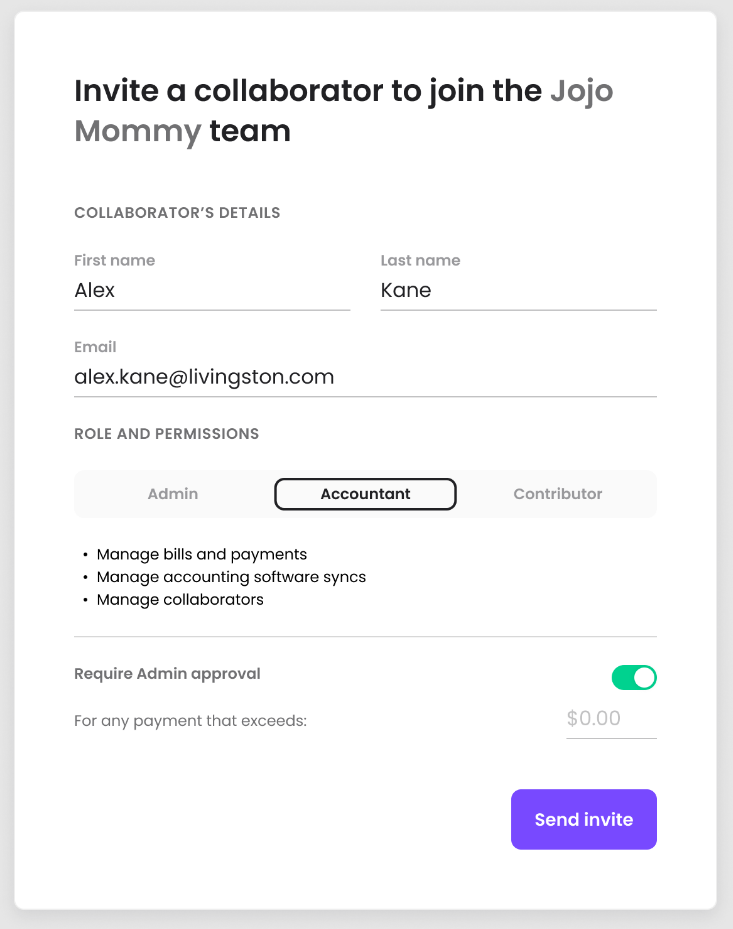 The user will receive an invitation to their email account. To be added as a collaborator, they will need to open the email and accept the invitation. They will be directed to Melio where they will be asked to set a password and click the "Join client" button.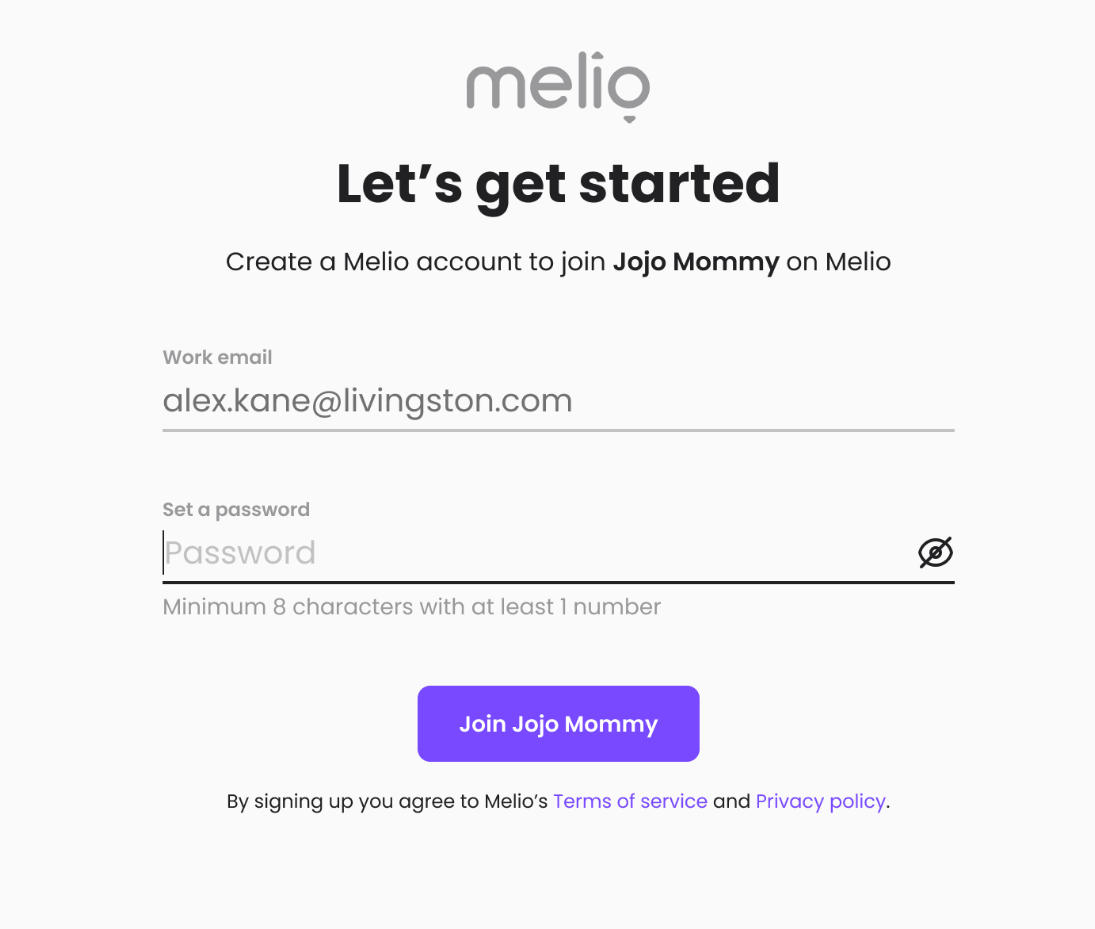 Note that if they do not complete the process, their status will show as "pending" and they will not have access to the client's account. If they don't complete the process within 7 days, the invitation will expire and you'll need to invite them again.
If you have any questions, please contact us here.