Team management is a feature designed for accounting firms to help manage their team members from an intuitive dashboard.
TIP! Learn more about how Team Management can help your firm in the Melio blog.
You can assign team members to specific clients and set different roles and permissions for their work with each client. Team members will only have access to the clients assigned to them.
How do I start using the Team Management feature?
Simply click on the "Team" tab on the left sidebar. You'll be directed to your Team dashboard where all your team members are visible.

You'll be able to see a list of all team members and the number of clients assigned to each of them.
If you wish to know each team member's clients and their permission status, hover the mouse over the specific team member's clients description, and a pop-up window will appear with the team member's client status.
From the team dashboard you can:
*** You'll be able to see all your clients with the team members assigned to each client in the "Clients" tab as well.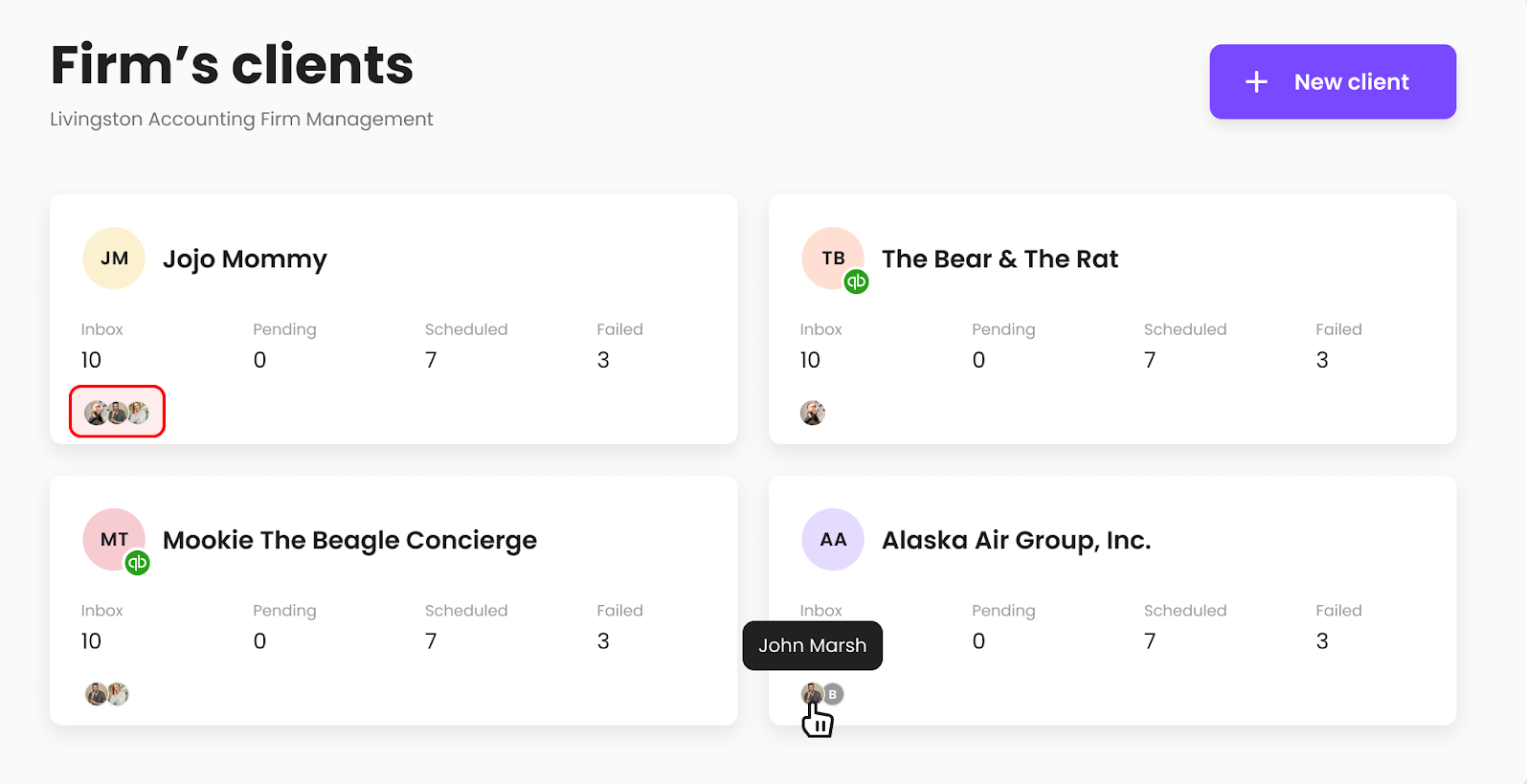 And as always, if you have any questions, please contact us at support@melio.com.