Pay your global and domestic vendors in one action with batch payments.
Batch payments let you pay multiple vendors at once no matter where they are. This means you can pay the peach farmer in Florida and the maple syrup supplier in Canada, in one go.
Here's how you do it:
1. In your Melio dashboard, click Pay in the sidebar.
2. Select the bills you'd like to pay by checking the box next to each one.
3. On the right side of the page, you'll see the batch payment details. Choose how and when you want to make the payment, and then click Continue.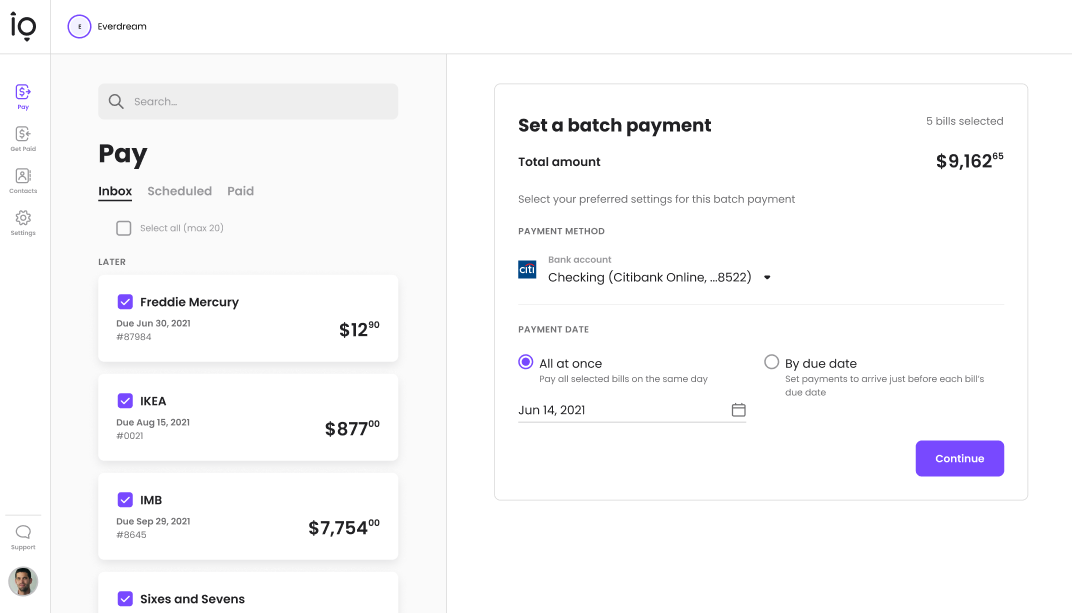 4. Make sure all of your bills' details are correct and edit them if needed. Then click Schedule Payment.
IMPORTANT: International payments are done only with bank transfer. Make sure you select a bank account as the payment method.
5. That's it, your payment will be sent.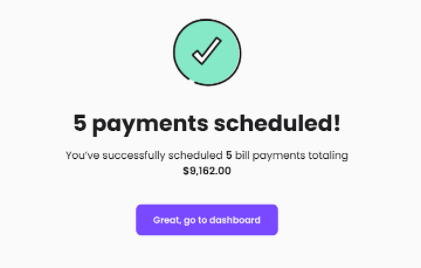 Can't schedule your payment? Check the reason and how to solve it here.